The erasure of Seneca Village was an act of human injustice, as well as environmental injustice.

Before the park committee determined to displace the black community of Seneca Village through eminent domain, William Cullen Bryant (the poet and editor of The Evening Post) suggested a privately owned, largely undeveloped area along the East River known as Jones' Woods. As plans for this location began to take shape, some park advocates argued that the 150-acre space was not big enough, nor central enough; others pointed out that those promoting this location were landowners in the area that would benefit financially from the presence of a park.

One of the first sites considered was Jones's Wood, a 160-acre (65 ha) tract of land between 66th and 75th Streets on the Upper East Side. The area was occupied by multiple wealthy families who objected to the taking of their land,particularly the Jones and Schermerhorn families. Downing stated that he would prefer a park of at least 500 acres (200 ha) at any location from 39th Street to the Harlem River. Following the passage of an 1851 bill to acquire Jones's Wood, the Schermerhorns and Joneses successfully obtained an
injunction to block the acquisition, and the transaction was invalidated as unconstitutional.

In zooming out from the section, the urban condition of Seneca Village begins to engage with its central park neighbor and extensively developed city across 8th avenue. The streams, the hills, ponds and pathways that
existed in Seneca Village have remained and grown with the community, and spread across the park. What began as a single dish constructed to preserve the entities and memory of Seneca Village multiplied and inhabited across the site through the mist from its tree. Each dish built since exists as a unique character in the community, in the preservation of specific species, engagement in various terrain, program for inhabitants, and offering of public common to those inhabitants and the greater city.


Site Axonometric

Site Axonometric / Close-ups
Aerial Perspective


Close-up of Axonometric / Colored

Illustrative Section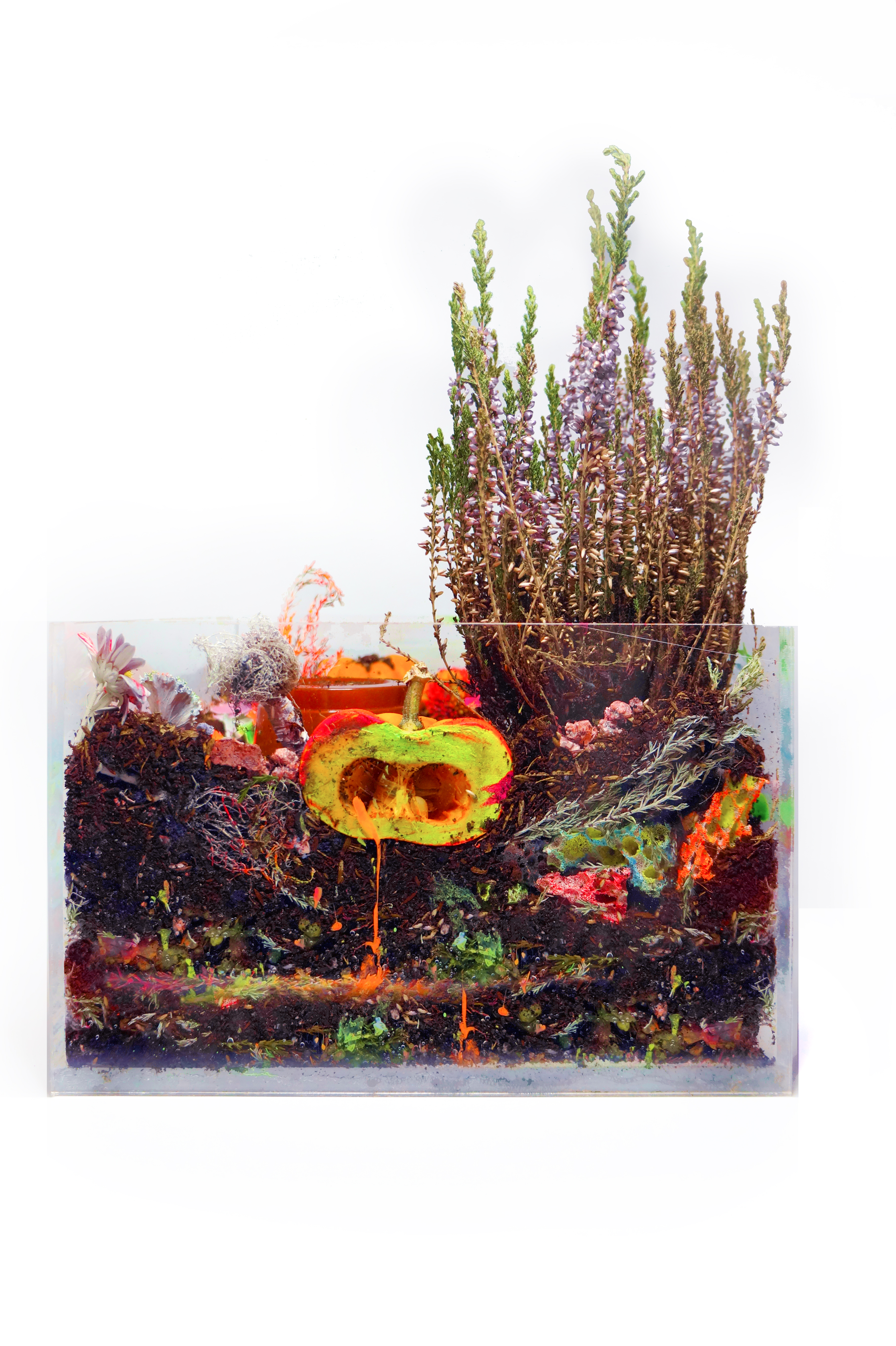 Strata Earth Model

Homunculi / Bowls of Earth Model

Humanoid Occupant



Snail Occupant